Good web design looks good inside and out.
Websites promote you 24/7: No employee will do that.
A website is usually the first impression your potential customer will have about your business. Let us help make that a good one.
A professional internet presence is a must in today's time
University PC Care has been involved in building websites for over 15 years. Many things have changed over that time, and our team has grown with those times learning new ways to build websites that are simple for the site owner to update.
15+ years experience in web design and development

Web Design
We will work directly with you to come up with a design that fits the audience you are trying to reach. We have a combined experience of over 15 years in web design and development – we know what works.

Web Hosting
Solid web hosting is essential to a successful website. We have dedicated servers that we fully manage. All of our servers are Linux based offering the solid foundation you deserve for your site.

Content Management System
Every site incorporates an easy to use Content Management System that puts you in control. We use industry standard systems to make you not feel locked in to a custom solution because after all it is your site, not ours.

Social Integration
Social networking is an integral part of the web today. We have experience integrating Facebook, Twitter, Google+ and many other social networks into a website. Share buttons are just the beginning.

Advanced Analytics
Watching and monitoring the effectiveness of your site is crucial to making sure it is working for you. Find out what content is driving people to your site.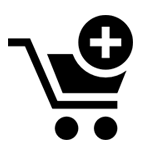 Shopping Cart Included
Web Ultimate includes the use of a custom shopping cart solution if you so desire. We have extensive experience in ecommerce spanning from Amazon to eBay integration.
WebCare Packages: Features and Pricing
WebUltimate
Unlimited pages, eCommerce and much more
Web Design (Unlimited pages)

Refresh of Web Design Once a Year

Rock Solid Web Hosting

1 hour of updates each month

Easy to use Content Management System

Deep Social Integration

Shopping Cart Included

Advanced Analytics

Local Support

You dream it, we can build it.
More Information
WebPlus
Template based 5 page site and much more
Web Design (Template based 5 page site)

Refresh of Web Design Once a Year

Rock Solid Web Hosting

30 Minutes of updates each month

Easy to use Content Management System

Deep Social Integration

Advanced Analytics

Local Support
More Information