Keep business moving with the Carbonite Appliance
Introducing a hybrid data solution that's just right for hour business.
As a Carbonite partner we offer exclusive access to the Carbonite Appliance which is a hybrid data backup solution.
The Carbonite Appliance is a hybrid data solution that protects your company's most important asset: your data. It pairs the speed of on-site data recovery with the security of cloud integration to your business moving. From recovering your entire system with bare metal restore to file level recovery, you easily preserve "business as usual".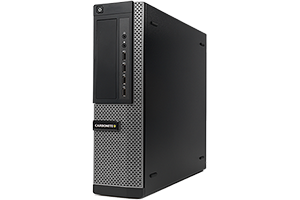 The Carbonite Appliance includes the following great features
Hybrid
Count on the speed of on-site data protection and recovery paired with the security of automatic cloud integration.
Bare Metal Restore
Recover entire servers, including operating systems, applications, folders and files.
Affordable
There are no hardware fees, upfront costs or per server licensing fees.
Simple
We will help set up and configure your system quickly and easily. There's no need to reboot your network, so there's no interruption to business.
Secure
Rely on powerful encryption technology and automation to safeguard your data. Plus, Carbonite support HIPPA compliance for healthcare organizations.
Carbonite Appliance: Features and Pricing