Now Offering Same Day iPhone Screen Repair
We are incredibly excited to announce we now offer same day iPhone screen repair by appointment.
Same day service is only available at our Greenville location.
Eastern NC's Premier PC, Mac, iPad, Apple Watch, and iPhone Repair Center
Care, it's not just part of our name.
At University PC Care we strive to care for each and every customer. We treat your computer or device like it was our own. We strive to push this idea into every aspect of what we do.
We purposely brand each division to make it easy to know what we do. From a Mac to a Website – we have you covered.
Our Staff. Your Technicians.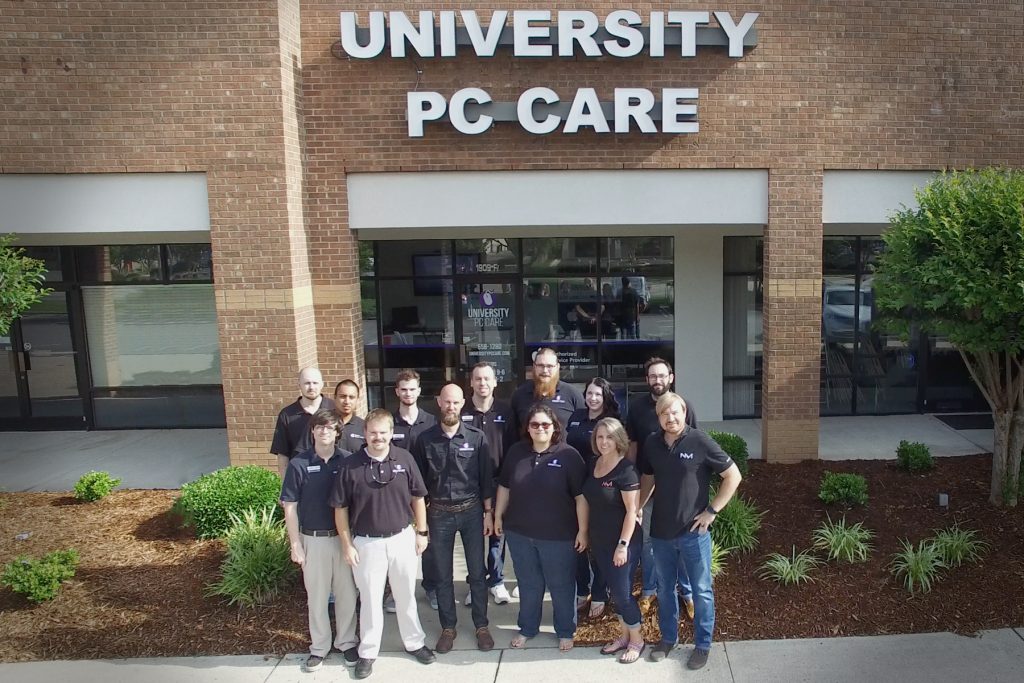 Our staff is highly trained with years of experience repairing computers. While they are our staff they are also your technicians.
Our Philosophy
Tech has become such an integral part of our everyday life that having a computer problem is not fun. We strive to make the repair process as painless as possible. We believe technology is here to make our life better, not more confusing. We are here to help make technology work for you, not against you.
Current Average Repair Turn Around Time in Days
We repair all major brands.

People Love Us.
But don't take our word for it. Here are some reviews from around the web.
They were all very friendly and helpful. They got my computer ready for use again and did a very nice and quick job. Also, they are AFFORDABLE.
Robert Bridges
My desktop computer's health was in rapid decline due to over a half dozen viruses. The wizard from UPC came the day after I called and zapped those devils into oblivion in no time….
Ron Woodsum
Such friendly service! Came in there to just get a key fixed, and they ended up fixing the wobbly screen on my laptop too! I'll definitely be back whenever something else chaotic happens to my laptop.
Vivian N.
Voted Best Computer Repair in Greenville, NC
Voted Best Computer Repair in Greenville in the 2016 Best of Times Reader Survey held by the Greenville Times