With PC Care 365 we are bringing proactive maintenance and support to your personal computer.
Software support, Anti-Virus and maintenance all rolled into one package for a low monthly fee - for your ultimate peace of mind. Let us take care of you.
For one low monthly or yearly fee you get the following great features
Managed Antivirus Included
We provide a subscription to the best Antivirus software on the market. We make sure it stays up to date and worry free.

Proactive Maintenance
Using the PC Care 365 app we offer scheduled and manual maintenance for your system. It also monitors major components for failure.

Unlimited Remote Support
Have an issue? Think you have a virus? We will help you remotely over the internet at no extra charge.

The PC Care App monitors the following:
Anti-virus status
Recent BSODs (Blue Screen of Death)
Hard Drive Capacity
Major Application Crashes
Device Manager Issues
Drive Fragmentation
Hard Drive Health
Firewall Issues
Download Free App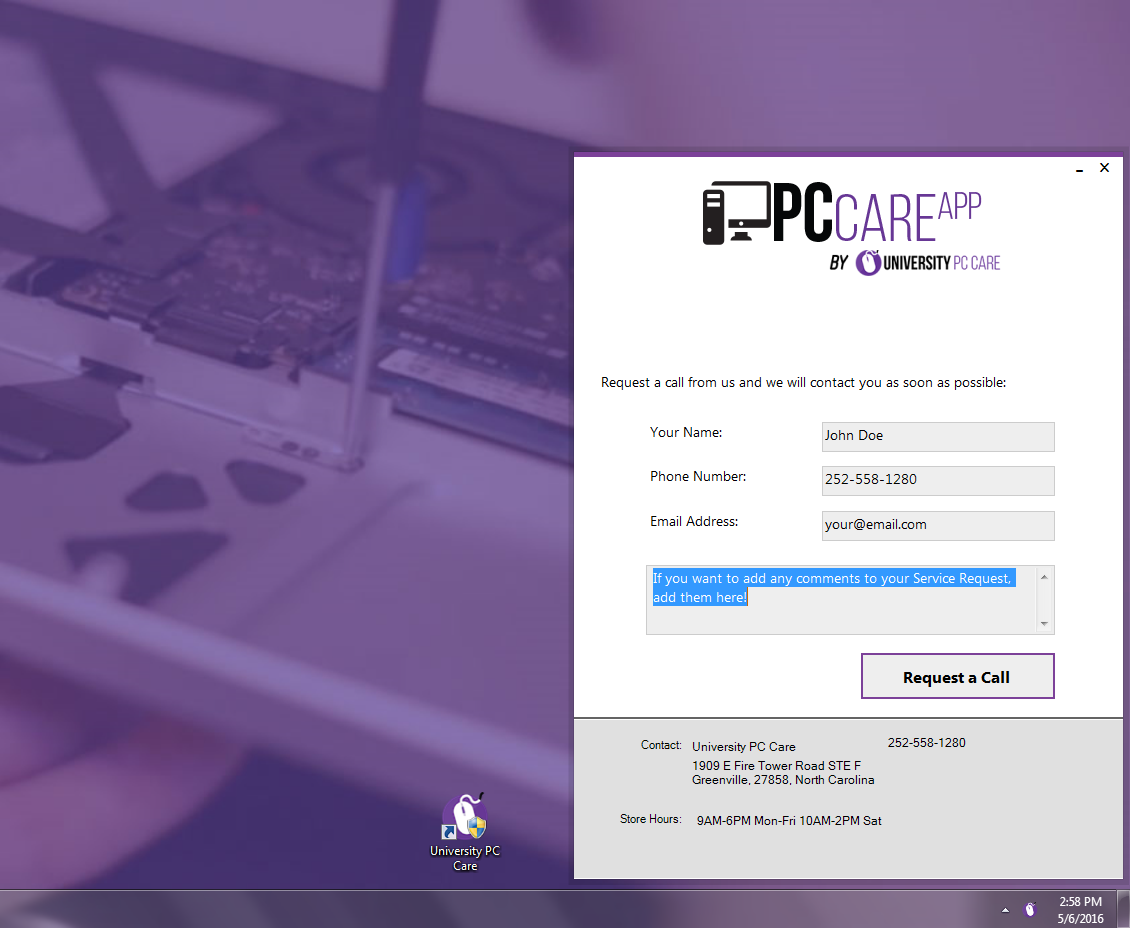 Want PC Care 365 for your business? Check out BizCare.
BizCare is specifically designed for businesses with a guaranteed service level response time along with many other features a business requires. We only offer PC Care 365 to home users and is not available for businesses.

Unlimited Remote Support

Proactive Maintenance

Monitoring for major issues

Managed Paid Anti-Virus Included
Sign up now
Save 10% with the yearly option!

Unlimited Remote Support

Proactive Maintenance

Monitoring for major issues

Managed Paid Anti-Virus Included
Sign up now